Welcome to the world
of micro-offsetting
Welcome to
the world of
micro-offsetting
little things add up.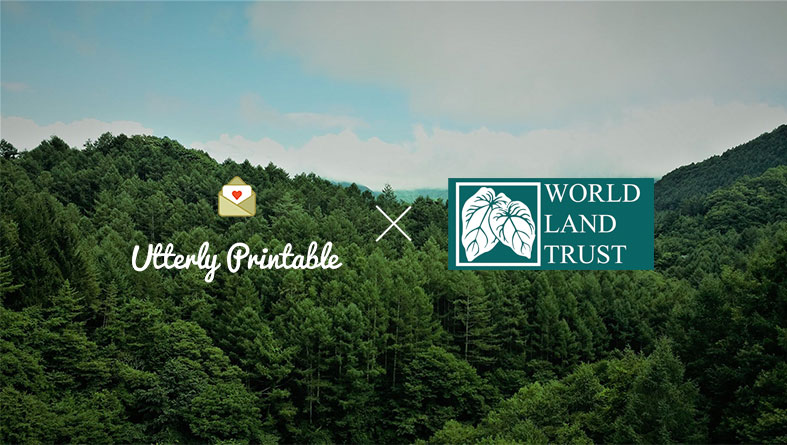 In association with World Land Trust
Words by Christopher Hughes, CEO of Utterly Printable
Every aspect of modern consumerism impacts our planet in some way. With some things, the waves are easy to see. Big ticket items like flying abroad or buying a car create a striking amount of CO2. And because these activities and products are big, they're hard to ignore. Quite rightly so, there's now a focus put on balancing out their impact with increasingly popular carbon offset schemes.
But what about all the smaller activities, services and products consumed on a daily basis? For the UK in 2017, of the £154 billion spent online, the average transaction value was just £84.74. The majority of consumer activity online is low value at high volume. But small purchases have a carbon footprint too. And little things add up.
This is what we've done: in partnership with World Land Trust (WLT), we are giving our customers the choice at checkout to offset the exact carbon emissions generated by their specific order. The additional amount directly funds the protection of existing forests and the planting of trees via WLT. In doing this, the CO2 produced by an order is captured and locked away, directly reducing its carbon footprint, and helping mitigate global climate change.
Here's how it works:

1.
We work out the carbon offset cost of your order

2.
You are given the choice to add that amount to your basket

3.
We give the money straight to World Land Trust so they can protect existing forest habitats from deforestation
We have not reinvented the wheel here. Frequent flyers will know that major airlines have been offering offset add-ons for years. But, to the best of our knowledge, this is the first time this approach has been applied to a comparatively low-cost, low-emission product.
What does this look like in reality? Here's an example order: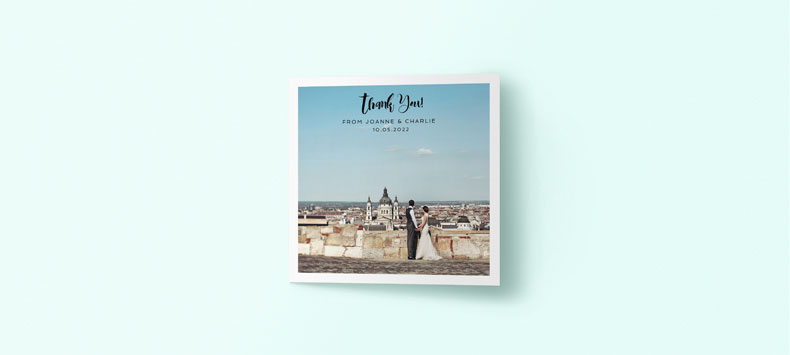 Product:

Square Wedding Thank You Card (148 x 148mm)

Paper Stock:

350GSM Uncoated

Quantity:

90 cards

Delivery:

Couriered from our print house to a central Edinburgh postcode
COST OF PRINTING: £53.38
COST OF DELIVERY: £8.40
COST OF OFFSETTING ORDER: £0.69
So, for just over 1% of the cost of printing, a customer has the option to balance all the carbon emissions generated by their order.
And by "all the emissions" we don't simply mean the carbon created by running 90 Thank You cards through a printer. We're talking about the entire lifetime of all elements of the product, from fibre procurement, to paper milling, to printing, packaging, delivering and, eventually, recycling the cards at the end of their life. For 69p.
We love this idea. And we urge other online retailers to follow suit. Imagine a world where you, as a consumer, had the option to offset any purchase you made online. Whilst one order's worth of carbon offsetting isn't going to mitigate global climate change, if enough e-commerce platforms get on board then the results will be immense.
Little things add up.
p.s. We love this idea, and we hope you do to. If you're an online business or retailer interested in launching your own micro-offsetting add-on then we'd love to hear from you. With a bit of luck, we can help you implement your own carbon offsetter.
MORE INFORMATION ON MICRO-OFFSETTING
WHO ARE WORLD LAND TRUST?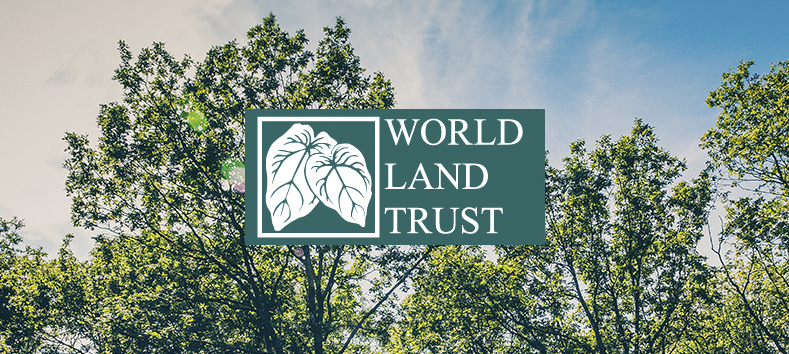 Launched in 1989. World Land Trust (WLT) is a non-profit conservation charity focused on protecting endangered forests. WLT conserves existing forests by funding local NGO partners to purchase critically threatened land, and where land has been previously cleared, tree planting connects fragmented forest.
1.

They directly ensure the conservation of plants, animals and natural communities in areas where deforestation is a signification risk.

2.

Their land purchase and reforestation projects capture carbon dioxide from the atmosphere, thus helping to address global climate change.
To date, WLT has helped to secure more than 770,000 acres of threatened habitat in areas around the world, from Belize, to Guatemala, to Vietnam and many more. In 2005, WLT introduced the Carbon Balanced Programme which enables individuals and organisations to offset their own unavoidable greenhouse gas emissions, again through the protection and restoration of tropical forest habitats. At the time of writing, they have funded the planting of more than 2.2 million trees through WLT's Plant a Tree programme.
Sir David Attenborough has been a patron since 2003.
What is carbon offsetting and why should I do it?
In short, offsetting carbon emissions balances harmful environmental activities with good. In the case of World Land Trust, protecting threatened forest from deforestation within overseas Carbon Balanced projects to make up for the emissions made elsewhere. By protecting at-risk areas, the carbon dioxide locked away in the biomass of the forest is prevented from being released into the atmosphere. As long as the trees are standing, that carbon is not able to contribute to global climate change.
Why should we care about carbon offsetting? We are all guilty of contributing to the emissions of greenhouse gasses that are harming our planet. By making the positive decision to take responsibility for our own contributions, we can become part of wider effort to make the future brighter. And that really is what Utterly Printable's micro-offsetting option boils down to: creating the option to balance the environmentally negative with the environmentally positive.
How is the carbon output of an order calculated
In order to build our carbon offset calculator, we had to work out the carbon emissions created in producing all of our invitations, cards and announcements. There are 3 key aspects:
PAPER PRODUCTION
Fibre procurement, pulp & paper production
PRINTING
Energy required to operate presses along with inks used
DELIVERY
Working on standard courier's Category II petrol van, with journeys
via sorting houses accounted for
With values attached to each of those, it is relatively simple to build an offset add-on into our website's payment pathway. With the cost of offsetting at £15/Ton of CO2 (plus VAT), the result is a realistic reflection of the carbon emissions of your printed order.

First generation offset checkout box for a print order
Why doesn't Utterly Printable just cover the cost of offsetting automatically?
This is an important question and it's time to be candid: all costs of a business end up in the bottom-line retail price you end up paying as a consumer. The free bag of peanuts on an airplane flight is not really free. What we did not want to do is force the cost of offsetting – directly or indirectly - onto our customers. Instead, we want this to be a choice. We want this to be an opportunity- but not a requisite - to make a positive environmental decision. For those who are willing and able to pay, the option is there and simple to implement. At the very least, there is significant long-term value in making consumers aware that even small purchases have carbon footprints.
As a secondary point, we want our add-on service to become a blueprint for other companies to follow. Like so many e-commerce businesses, we operate in a highly competitive and low margin environment. Quite simply, asking small businesses to either increase their operating costs, or increase their retail prices would make the uptake of this service less likely. We want micro-offsetting out there, and we think a checkout add-on is the best and most frictionless way of achieving this.
What does Utterly Printable do as a company to be environmentally responsible?
Following on from the section above, it's important to detail what we do as a company to remain environmentally responsible. As an online printer, we take our environmental responsibility seriously, and this has shaped the products we offer, the suppliers we use, and the way we operate. Full information on our environmental credentials can be found here.
OUR MOST POPULAR PRODUCTS
You've learnt about our environmental efforts, now take a look at our most popular printed product available for offsetting on our site right now.