Our Printing Service
OUR PRINTING SERVICE
We understand that printing online can be a bit daunting, especially when it's something as important as wedding invitations or personalised order of service. But do not worry- this page is here to give you all the information you need on the high-quality print service we offer, including card stocks, sizes, and print techniques.

Premium
Paper Stocks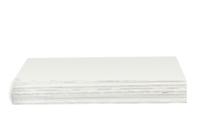 324gsm
A wonderfully traditional card stock produced by GF Smith (Mohawk). It has a light off-white tone which pairs perfectly with its subtle, uncoated texture. Perfect for folded cards & order of service covers.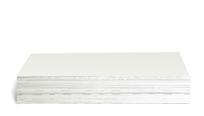 350gsm
Our fantastic house stock. It comes in brilliant white with an uncoated/matt finish. It has a great thickness to it which makes it perfect for place cards and desk stationery. It is also remarkably good value.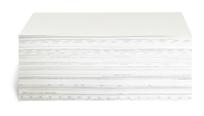 650gsm
This ultra-thick card is in a league of its own. It is a double ply, uncoated card which gives it an extraordinary thickness. When it comes to premium printed wedding invitations, nothing quite beats 650gsm.
UNCOATED FINISHES
When it comes to traditional printing for special occasions, uncoated has to be the perfect finish. There is no room for shine, reflection, or gloss effects. All three of the cards stocks above have a superbly deep matt finish, leaving you with a beautiful final product.
PRINT TECHNOLOGY
All of our printed materials are manufactured using an industry-leading HP Indigo 10,000 digital press. For the technically minded amongst you, this printer uses HP's unique digital offset process, which offers the highest quality of colour replication and detail while also keeping turnaround times fast, and costs as economical as possible.
THE ENVIROMENT
The use of paper and industrial equipment puts commercial printing in an environmentally significant position. There are 2 main concerns that consumers should be aware of:
-Are the trees used to manufacture the paper/card used by the print house cut from sustainable sources?
-Is the print process run in an environmentally friendly manner?
We here at Utterly Printable strive to keep the environmentally responsible production of our printed products as a core concern. The print house that manufactures our products:
-Uses FSC certified paper and card stocks so you can be sure that everything is derived from sustainable sources.
-Implements energy and water saving practices.
-Ensures the safe storage, use, and disposal of any chemicals and/or emissions.
-Recycles as many waste products as possible.
-Operates digital presses designed for environmental sustainability with energy-efficient features.
The bottom line is that you can use Utterly Printable and be sure that your print work is not costing the Earth. If you would like to find out more about our environmental credentials, then please get in touch with us at [email protected].