3 Unusual Wedding Ceremony Readings
Words by Utterly Printable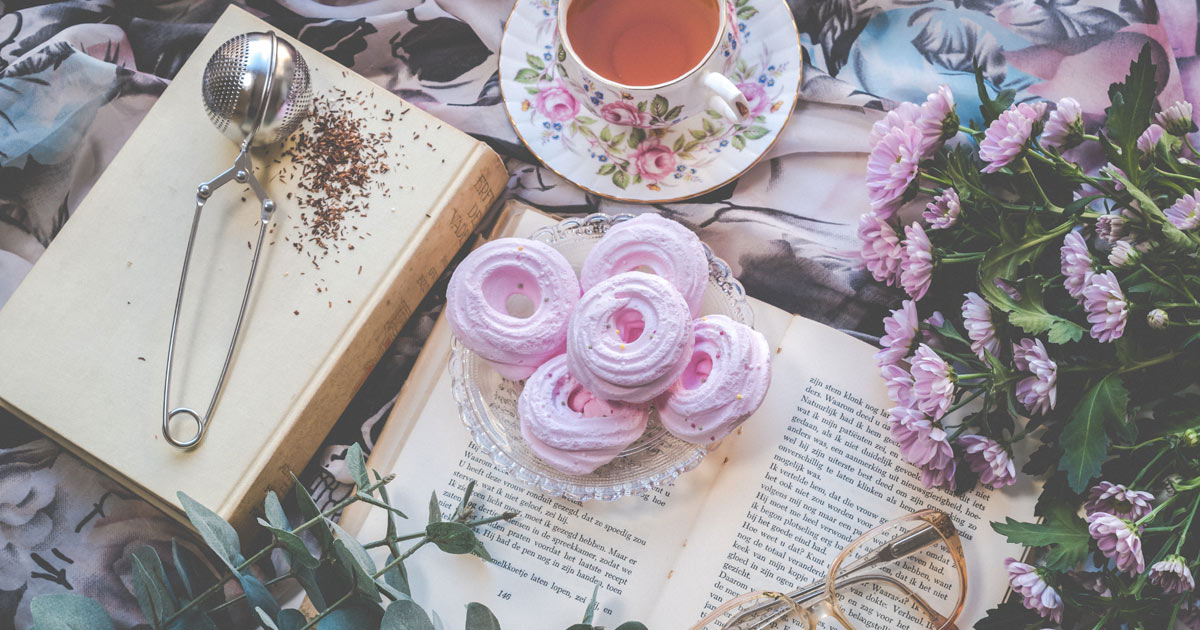 Are you looking to design a wedding order of service online? Well, this article might well help. While every couple is unique, some are a little more alternative than others. Many prefer a traditional ceremony; others prefer something as unusual as they are. No matter what your dream wedding looks like, you should plan to make the day exactly as you see in in your head.
Most ceremonies include a reading, and this is your chance to shine and standout, leaving your friends and family with a memorable yet unusual reading. Here are some that we have found that break from tradition and bring something a little more unique.
1. Us Two by AA Milne
Wherever I am, there's always Pooh,
There's always Pooh and Me.
Whatever I do, he wants to do,
"Where are you going today?" says Pooh:
"Well, that's very odd 'cos I was too.
Let's go together," says Pooh, says he.
"Let's go together," says Pooh.
"What's twice eleven?" I said to Pooh.
("Twice what?" said Pooh to Me.)
"I think it ought to be twenty-two."
"Just what I think myself," said Pooh.
"It wasn't an easy sum to do,
But that's what it is," said Pooh, said he.
"That's what it is," said Pooh.
"Let's look for dragons," I said to Pooh.
"Yes, let's," said Pooh to Me.
We crossed the river and found a few-
"Yes, those are dragons all right," said Pooh.
"As soon as I saw their beaks I knew.
That's what they are," said Pooh, said he.
"That's what they are," said Pooh.
"Let's frighten the dragons," I said to Pooh.
"That's right," said Pooh to Me.
"I'm not afraid," I said to Pooh,
And I held his paw and I shouted "Shoo!
Silly old dragons!"- and off they flew.
"I wasn't afraid," said Pooh, said he,
"I'm never afraid with you."
So, wherever I am, there's always Pooh,
There's always Pooh and Me.
"What would I do?" I said to Pooh,
"If it wasn't for you," and Pooh said: "True,
It isn't much fun for One, but Two,
Can stick together, says Pooh, says he. "That's how it is," says Pooh.
2. Neil Gaiman's Poem for a Friends Marriage
This is everything I have to tell you about love: nothing.
This is everything I've learned about marriage: nothing.
Only that the world out there is complicated,
and there are beasts in the night, and delight and pain,
and the only thing that makes it okay, sometimes,
is to reach out a hand in the darkness and find another hand to squeeze,
and not to be alone.
It's not the kisses, or never just the kisses: it's what they mean.
Somebody's got your back.
Somebody knows your worst self and somehow doesn't want to rescue you
or send for the army to rescue them.
It's not two broken halves becoming one.
It's the light from a distant lighthouse bringing you both safely home
because home is wherever you are both together.
So, this is everything I have to tell you about love and marriage: nothing,
like a book without pages or a forest without trees.
Because there are things you cannot know before you experience them.
Because no study can prepare you for the joys or the trials.
Because nobody else's love, nobody else's marriage, is like yours,
and it's a road you can only learn by walking it,
a dance you cannot be taught,
a song that did not exist before you began, together, to sing.
And because in the darkness you will reach out a hand,
not knowing for certain if someone else is even there.
And your hands will meet,
and then neither of you will ever need to be alone again.
And that's all I know about love."
3. Falling in Love is Like Owning a Dog by Taylor Mali
"First of all, it's a big responsibility,
So think long and hard before deciding on love.
On the other hand, love gives you a sense of security:
when you're walking down the street late at night
and you have a leash on love
ain't no one going to mess with you.
Because crooks and muggers think love is unpredictable.
Who knows what love could do in its own defence?
On cold winter nights, love is warm.
It lies between you and lives and breathes
and makes funny noises.
Love wakes you up all hours of the night with its needs.
It needs to be fed so it will grow and stay healthy.
Love doesn't like being left alone for long.
But come home and love is always happy to see you.
It may break a few things accidentally in its passion for life,
but you can never be mad at love for long.
Is love good all the time? No! No!
Love can be bad. Bad, love, bad! Very bad love.
Love makes messes.
Love leaves you little surprises here and there.
Love needs lots of cleaning up after.
Sometimes you just want to get love fixed.
Sometimes you want to roll up a piece of newspaper
and swat love on the nose,
not so much to cause pain,
just to let love know 'Don't you ever do that again!'
Sometimes love just wants to go for a nice long walk.
Because love loves exercise.
It runs you around the block and leaves you panting.
It pulls you in several different directions at once,
or winds around and around you
until you're all wound up and can't move.
But love makes you meet people wherever you go.
People who have nothing in common but love
stop and talk to each other on the street.
Throw things away and love will bring them back,
again, and again, and again.
But most of all, love needs love, lots of it.
And in return, love loves you and never stops."
If you're organising an out-of-the-ordinary wedding, with unusual readings then you might well be interested in our range of
wedding order of service programs
. The range covers designs from the quirky and unique, to the traditional and classic. We're sure you'll find the design to suite your vibe.