8 Modern Wedding Invites for the Contemporary Couple
Words by Utterly Printable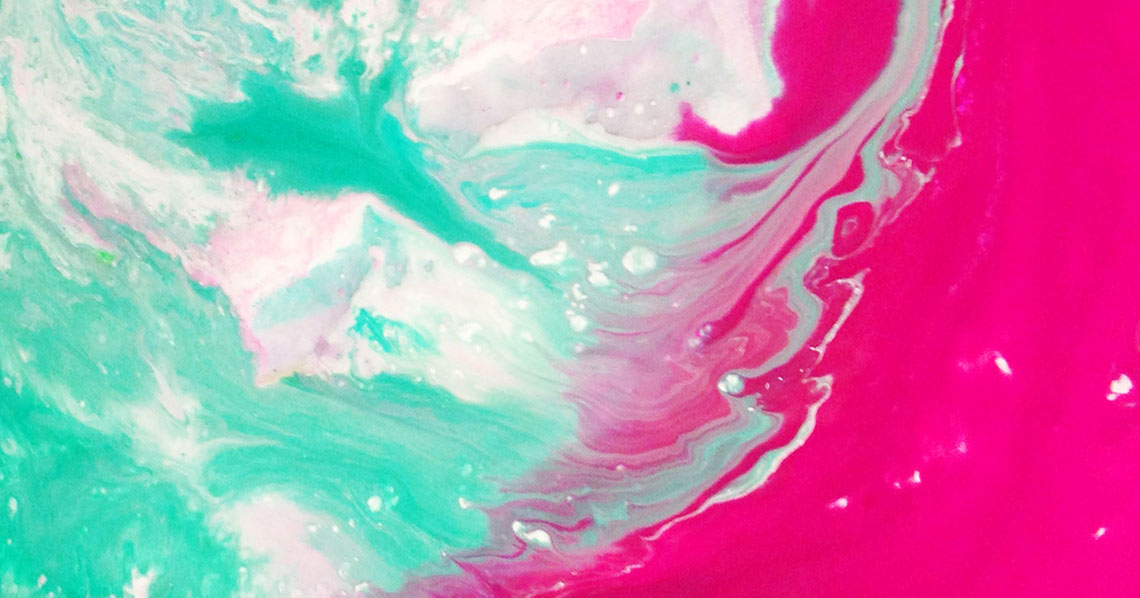 The traditional wedding invitation has been the most popular design for decades. And whilst we still love a gorgeous plain-white invitation with cursive black writing and an ornate border, we also understand why many couples are now choosing to head in a different direction. We love that this has provided the wedding stationery design world with the perfect opportunity to explore our creativity and cultivate our colourful side.
Wedding etiquette is constantly evolving, the rules have changed greatly over the last ten years, and when it comes to wedding stationery designs, it's no different. Gone are the days of no option but plain-white card and black script, and whilst floral wedding invitations are definitely having their moment, we are seeing more and more adventurous couples taking the leap and choosing something contemporary and unique. So, if you're planning a not-so traditional wedding, or are simply a couple with a creative flair then have a look through this list of our favourite modern wedding invitation designs and see what sparks the joy in you.
A delivery of spring
With this bold and beautiful floral inspired watercolour print you're guaranteed to impress and maybe even inspire your guests. It draws the eye with its vivid colours and there is no way your guests can miss it, or the details on it. This is the kind of invitation which guests will happily display as it resembles a piece of art and will brighten any room. If you're planning a joyous colour-infused occasion then this is the invitation for you, your invitees will not be disappointed.
Desert inspired
This fun and modern design is as unique as it is colourful. Conjuring up images of warm weather, sand and desert plants. It will leave your guests dying to know more. Perhaps you're planning a warm-weather destination wedding, or maybe you just love the quirky sunset pink design. Whatever the reason this design collection will give your day a contemporary touch and will certainly be a talking point amongst your guests.
Blue and cream
If you're looking for something both modern and elegant then this is the design for you. The dark blue with cream gives it a mysterious and stylish vibe letting your guests know that this will be a graceful affair but with some modern twists. The blue and cream matches most colour schemes, so this invitation isn't only for those planning a midnight blue themed wedding.
Sloane squares
This contemporary and funky design is the perfect invitation for a spring or early summer wedding. Filled with beautiful colours in a modern geometric design, it is for the fun loving and innovative couple. Whilst many aspects of your big day may follow the traditional wedding day route there is no doubt that with this wedding stationery set your guests will also be expecting some modern and trendy twists. Maybe you've hired a jazz saxophonist to get the dance floor buzzing or your wedding dinner will be a series of delicious gastronomic food trucks. Either way, this wedding design let's people know to expect some surprises.
News reel
If you're looking for a modern and truly customised wedding invitation design, then this is the one for you. It gives your guests all the important details whilst allowing you the opportunity to include your three favourite photographs of yourselves as a couple or family in the background. This is perfect photographic wedding invite for the couple who want to share their most meaningful memories with their guests, or for those who want to make this a truly family orientated affair. Many of your guests will want to keep this special design as a memento of the day and you will probably also want some spare ones to frame along with the rest of your wedding stationery.
Abstract pink watercolour
Watercolour wedding invitations are in our opinion, seriously underrated. The vibrant colours stand out spectacularly on the thick white card and there are a huge variety of colours and designs to choose from, so you're guaranteed to find one which matches your vibe and colour scheme. This bright pink and purple invitation will be impossible to miss in the post and will brighten up your guests pinboard when placed amongst the sea of traditional white and floral invitations they have no doubt received. The bold colours come across as more funky than feminine and your guests will be left expecting a lively party. Printing wedding menus in the same design will give your tables a burst of colour as they are as decorative as they are informative and will save you the need to shell out hundreds on extravagant table flowers.
Pineapples falling
This is a fun and modern design which is perfect for those planning a tropical inspired wedding. Pineapples induce images of white sand beaches, the baking sun and a cold pina colada in hand. So, if you're getting married on a tropical beach and will be serving cocktails over champagne then this is the invitation for you, you'll have your guests packing their sunglasses and swimsuits in no time as who could say 'no' to an invitation this exciting.
Sky at night
If romance under a starry night sky is what you're aiming for then this is the perfect invitation for you. This contemporary wedding invitation is not overly busy, which also gives it a traditional and chic vibe. With this design your guests will be expecting an elegant affair with plenty of bubbles and beautiful gowns to dance the night away in. The romantic undertone lets your guests know that this will be a celebration of love and who knows, maybe some of your single guests will find romance themselves, even if it's just for a night.