6 Gorgeous Autumn Wedding Invitations on Our Site Right Now
Words by Utterly Printable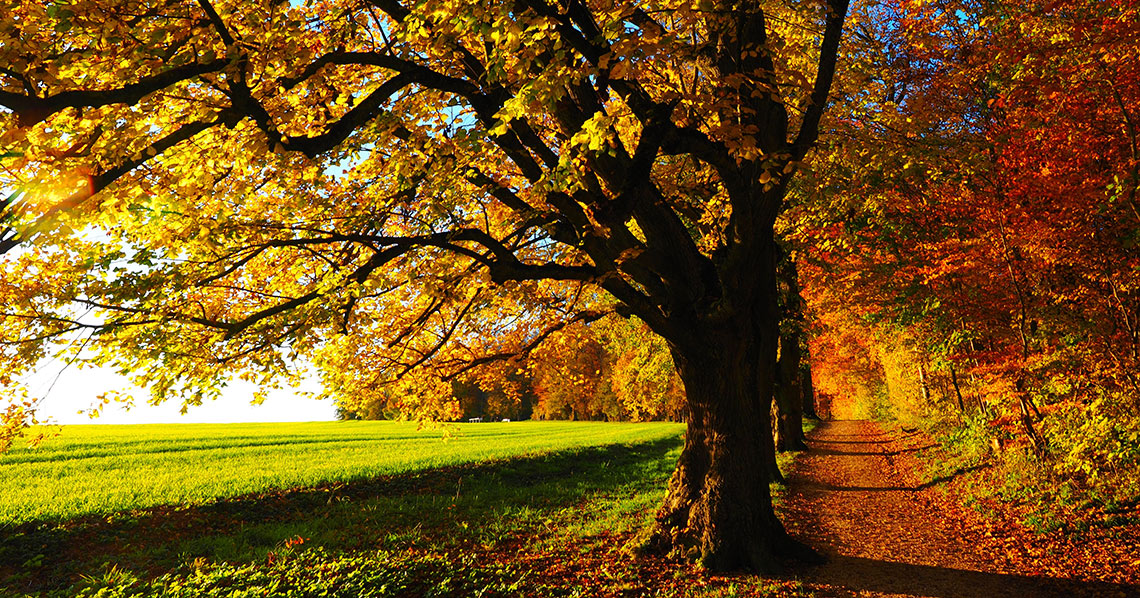 Autumn weddings are on the rise, and when you consider the explosion of colour, cooler temperatures and out of peak season prices associated with Autumn, it's not difficult to imagine why. If you're one of the increasing numbers of couples planning a fall bash then let your guests know that you will be fully embracing this fabulous season on your big day by sending personalised wedding invitations with an autumnal vibe to all your nearest and dearest.
Whilst most wedding invitations can be used in any season, we have collated a list of invitations which were inspired by Autumn and incorporate all its best aspects: crisp oranges and yellows, stunning pinks and in season floral invite designs. Whether you're looking for a modern wedding invitation, classic or simply romantic, we've got you covered. It's time to get excited about your fall wedding and to let your guests know that you're planning the wedding of the season.
Fall-ing foliage
To kick start our list of favourite fall wedding invitations, we've started with one of our most popular templates. It's not difficult to see why this invitation is so popular amongst couples getting married in the Autumn with it's gorgeous mix of rustic orange and soft pink. The falling leaf design give it a uniquely fall vibe and your guests won't even have to look at the date to know you're planning a celebration in the autumn. This wedding stationery design suite will add an element of rustic beauty to your wedding day and the matching, custom wedding menus will look stunning next to your autumn inspired table floral arrangements. Likewise, there will be no need for expensive place setting décor as the personalised place cards from this design suite will add all the colour and vibrance needed to stun your guests.
Autumn floral round
This wedding invitation incorporates the best of both worlds: a romantic watercolour floral wreath in fall inspired colours. The deeper green and yellow hues make this different to the spring and summer floral wreaths which use lighter pinks and blues, but it still incorporates the romantic and whimsical feel that floral wreath invitations are so popular for. This wedding invitation is perfect for the couple planning an autumnal wedding surrounded by natural beauty, whether that's in a country manor or your own back garden, it will let your guests know that you will be celebrating your love surrounded by nature.
Red on orange
If you're looking for a traditional wedding invitation design with elegant cursive typography but also with a strong autumnal vibe then this is the perfect invitation for you. A strong red border on a softer orange card makes this invitation bold and vivacious and not for the faint-hearted. It will undoubtedly stand out on your guests pinboard amongst their pile of white and pastel coloured invitations and your guests will be excited for what else you have planned for the big day. With an invitation this daring we've got no doubt that you've got some exciting surprises up your sleeve.
Sloane squares
This modern art invitation can be used in any season but is perfect if you're planning an autumnal wedding using any of these colours. It has a more subtle connection to fall then some of our other autumn wedding invitations, so is perfect for the couple who are looking for an understated design but who also love modern and contemporary art. Make sure you continue this pattern through all of your wedding stationery to really tie the day together and create a cohesive look.
Deco orange
A clean cut and simple wedding invitation made exciting by the use of a burnt orange border and thick bold initials. Whilst this is not as obviously autumnal as some of our other wedding invitation designs it would certainly fit a fall wedding. The coloured border makes the invitation pop whilst the cursive cartography gives it a traditional look. If you're on the hunt for a classic wedding stationery suite but with a 'je ne sais quoi' then this could be the perfect design for you. Bold enough to let your guests know that you will be embracing the fall colour palette but not so vibrant to shock elderly relatives, this invitation walks the line between classic and contemporary perfectly. If you're hoping for a similar vibe for your wedding day then this is the one for you.
Rustic hearts
Autumnal and romantic, this wedding invitation leaves your guests in no doubt that your big day will be all about love. To really set your day apart incorporate hearts and rustic orange into your theme by keeping this design throughout your wedding stationery suite including wedding ceremony booklets, wedding menus and personalised place cards. And who knows, maybe the display of love and hearts will prove lucky for some of your single friends, they do say that love breeds love after all.
If we haven't managed to strike gold for you with the autumnal wedding invitations, then take a look through our full collection of invites to find something you love.