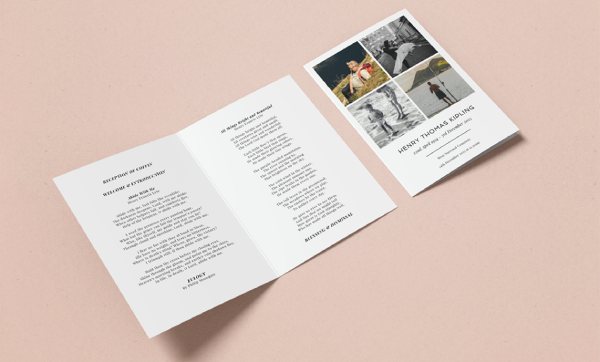 welcome to our information hub for
FUNERAL ORDER OF SERVICE
Welcome to our comprehensive resource for creating the perfect funeral order of service.
We understand that during this difficult time, you need guidance and support in crafting a beautiful, personalised tribute for your loved one. Our aim is to make the process as simple and stress-free as possible, providing you with expert advice and a variety of customisable funeral order of service templates to suit your needs. From selecting the ideal funeral programme design, to navigating the printing process, this webpage will guide you every step of the way, ensuring your funeral order of service is a fitting and heartfelt homage to the life that has passed.
Jump to...
Click on the links to jump to the corresponding section below:
question!
How do I choose the perfect funeral order of service design?
When it comes to creating a funeral order of service, selecting the right design and template is essential to honour your loved one's memory. Our vast collection of customisable templates caters to a variety of preferences, ensuring you find the perfect fit that reflects the life and personality of the deceased. From traditional and elegant styles to modern and minimalistic designs, our user-friendly platform allows you to personalise each element with ease, providing a seamless experience during this challenging period.
Very popular:

Funeral order of service
---
As you browse our selection, consider the themes and colours that best represent your loved one's interests and passions. Incorporate their favourite flowers, religious symbols, or cherished memories to create a truly bespoke funeral order of service. Our intuitive design editor will guide you in tailoring every aspect, from the layout and typography to the inclusion of photographs (very popular!) and messages, resulting in a unique and heartfelt tribute to their life. This page will also help tell you what else you need to design your funeral order of service online.
More simple funeral order of service designs can be found here >
---
top tips from your printer
1. Make the most of photos:
Incorporating photographs and treasured memories into the funeral order of service can transform it into an intimate and heartfelt tribute to your loved one. As you select images to feature, consider choosing a variety of photos that represent different stages of their life, showcasing their journey and the connections they forged along the way. Be sure to choose high-resolution images that will print clearly, adding a touch of warmth and nostalgia to the printed service.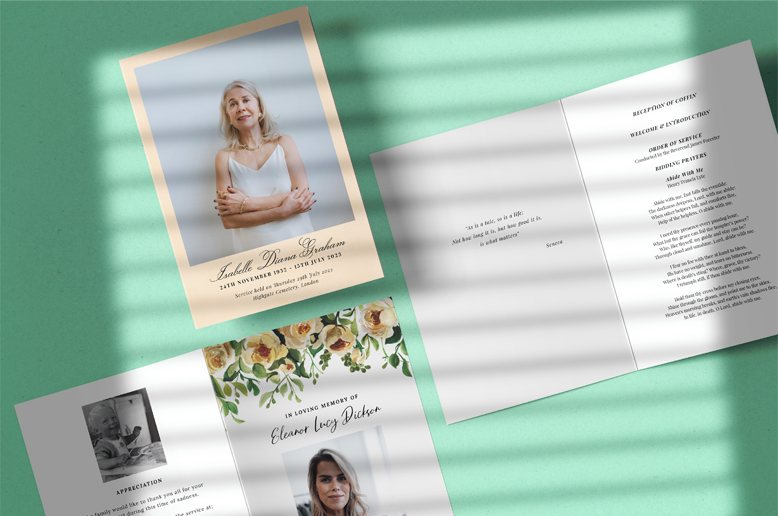 The Utterly Printable design tool offers an intuitive interface that empowers you to create a truly bespoke funeral order of service by adding photos wherever you desire. With the flexibility to position images, resize them, and choose from various layout options, you can achieve the perfect balance of visual and written content. Furthermore, Utterly Printable allows you to add extra pages to accommodate more photographs, ensuring that all your cherished memories can be included without compromising on design or readability. This user-friendly platform ensures that you can create a personalised tribute that truly reflects the life and character of your loved one, all from the comfort of your own home.

2. Include cherished thoughts and memories

In addition to photographs, you may wish to include cherished memories or anecdotes to further personalise the order of service. These could be in the form of brief quotes from family and friends, snippets of conversations, or memorable sayings that encapsulate the essence of the person being honoured. These personalised touches can provide comfort and solace for the grieving, while celebrating the unique qualities and experiences that made your loved one so special.g options. We – as a professional printer of wedding order of service - offer a range of paper types and finishes, including multi-page, stapled options with thick, elegant covers. Choose a paper type that suits your needs and a finish that complements your design.
---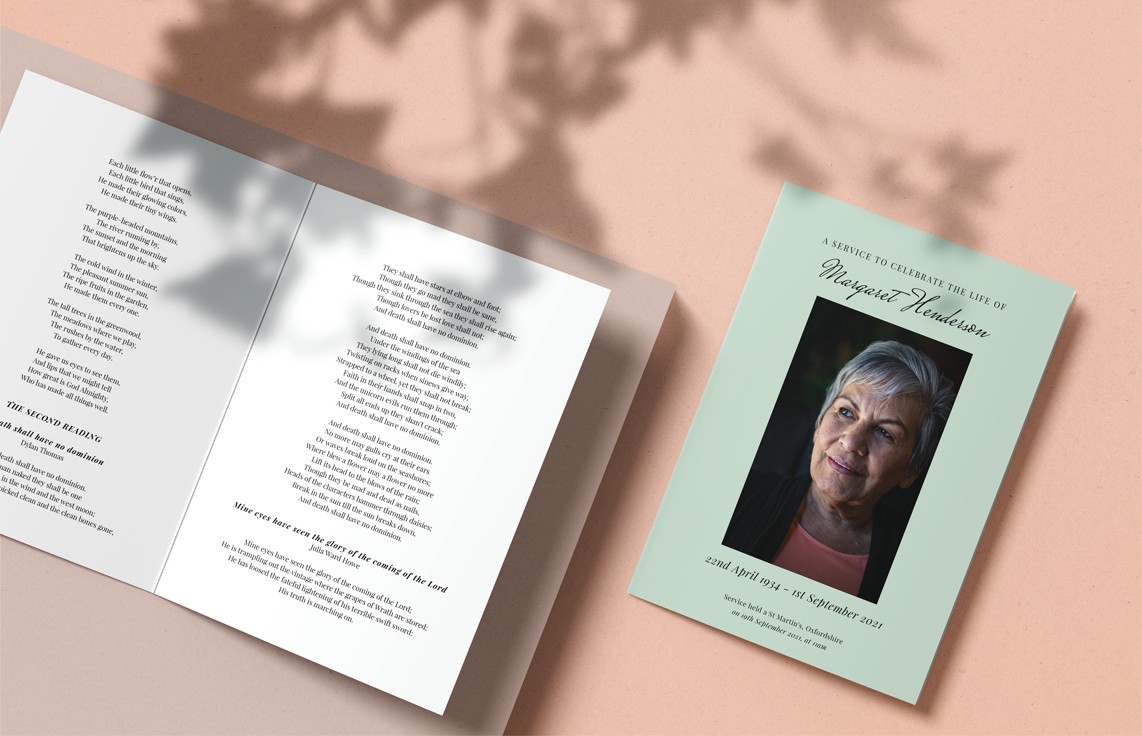 funeral order of service printing
Navigating the Proofing and Printing Process for a Professional Result
Ensuring that your funeral order of service is error-free and professionally printed is of the utmost importance. To help you achieve this, our platform allows you to download digital copies of your design to proofread and share with family members or friends for additional input. This collaborative approach ensures that any potential errors are identified and corrected before the final printing, giving you peace of mind during this emotional time.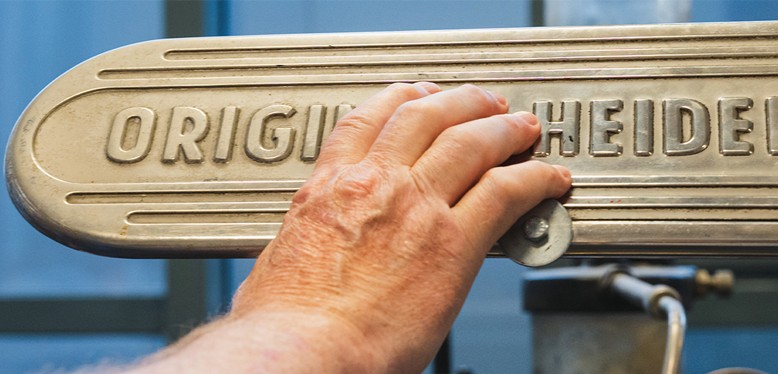 If time permits, we also offer the option to order full printed copies of your funeral order of service for a thorough review. This way, you can assess the quality of the print, paper, and overall presentation before committing to the final print run. We understand that the funeral order of service is not only a guide for attendees but also a keepsake for loved ones, and our attention to detail ensures that you receive a lasting tribute that honours the memory of the deceased with the utmost care and respect.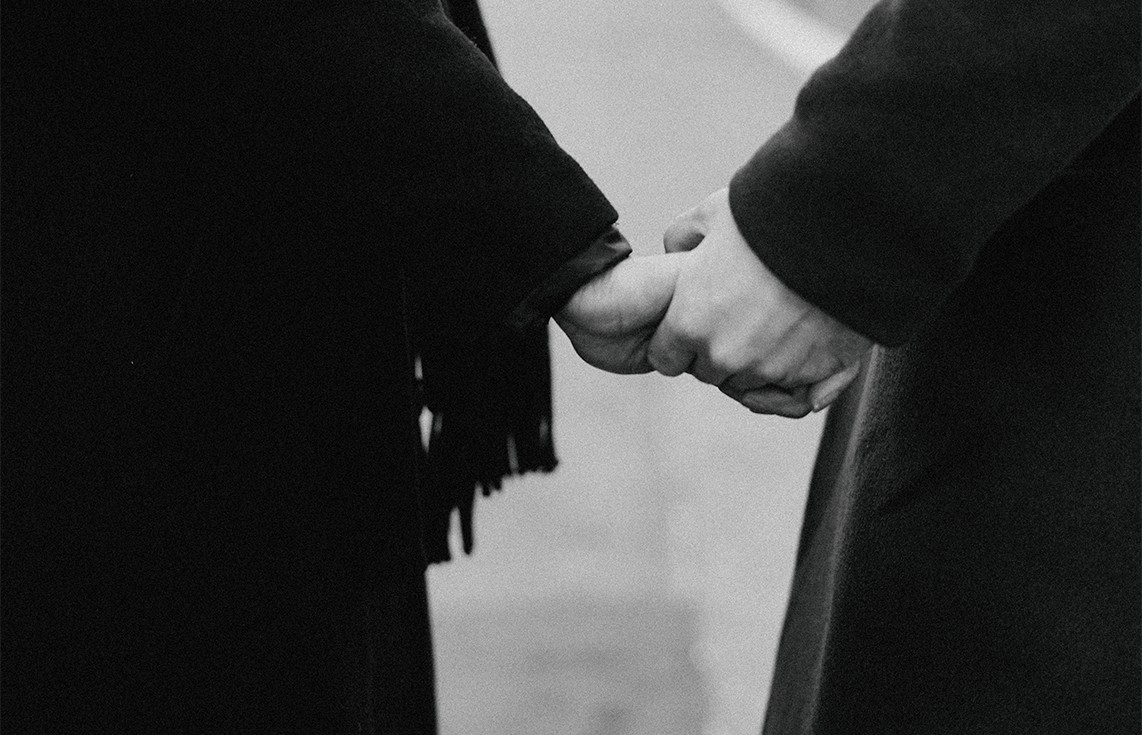 details worth considering!
Special Thanks and Messages of Appreciation: your Funeral Order of Service and Beyond
Expressing gratitude to those who have offered support and comfort during your time of loss is an important aspect of the grieving process. Including a section in the funeral order of service dedicated to thanking family, friends, and caregivers is a thoughtful way to acknowledge their contributions and kindness. You may choose to thank specific individuals, groups, or simply offer a general message of appreciation for the love and support received during this difficult time.
In addition to expressing thanks within the funeral order of service, you may also wish to consider sending personalised funeral thank you cards in the weeks following the service. Our website offers a variety of customisable thank you card designs, allowing you to create a heartfelt and unique message for those who have been there for you. These cards provide an opportunity to express your gratitude in a more intimate and personal manner, ensuring that each person knows how much their support has meant to you and your family during this challenging period. This article will also help guide you with what to write in your thank you card.
---
from our blog...
Explore our dedicated blog section, offering guidance and inspiration for creating the perfect funeral order of service. Find expert advice on etiquette, meaningful quotes, and helpful tips to navigate this challenging time, all in one accessible and supportive online resource.
Here are some of our favourite articles on offer:

Back to the top